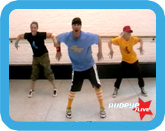 Rudeye – The UK's no 1 professional dance agency is proud to present 'Rudeye Live' online dance classes available to download 24 hours a day.
Rudeye Live is your very own dance class taken from the comfort of your own home, classes available in many dance styles all taken by top Rudeye Live choreographers and teachers.
Click here to find out more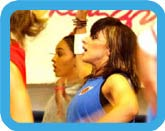 Rudeye holds weekly classes in the Rudeye style 'Fusion Funk' a mixture of Hip Hop, Jazz, RnB, Locking, Popping & Robotics at Pineapple Dance Studios, Covent Garden, London. These are open classes and are designed for dancers to improve in the Rudeye style and build relationships with our choreographers therefore increasing the chance of work through Rudeye agency.
Click here to find out more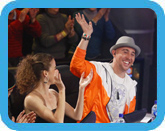 World Class Dance Workshops available with top choreographers and dancers from Rudeye, Pineapple, So You Think You Can Dance, Dirty Dancing and more… Workshops are available for all ages and standards of dance, our choreographers will inspire, energise and motivate.
Click here to find out more